Prefab Kabel Multimode OM3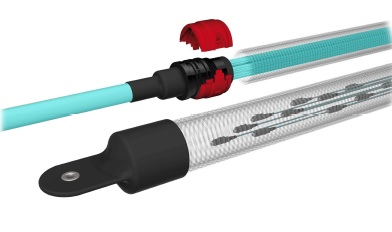 Een Prefab glasvezelkabel is in feite een glasvezelkabel welke volledig is voorgemonteerd met connectoren en een trekkous. Hierdoor kunt u de kabel direct aansluiten zonder dat u de kabel nog hoeft af te monteren, dit is een zeer eenvoudige plug & play oplossing die door iedereeen kan worden toegepast!
De Prefab kabels zijn te bestellen in variaties vanaf 4 t/m 24 vezels, voor zowel Multimode als Singlemode. Wij leveren Loosetube- (indoor/outdoor) of Tight-buffered (indoor) kabel, aan de hand van uw voorkeur.
Wij kunnen de meeste Prefab kabels in elke gewenste uitvoering binnen ca. 8 werkdagen leveren, voorzien van een trekkous waarmee u hem gemakelijk kunt doorvoeren door HDPE of kabelgoot.